Product Summary
The OPA2604AP is a dual, FET-input operational amplifier designed for enhanced AC performance. The low-noise FET input of the OPA2604AP provides wide dynamic range, even with high source impedance. Applications of the OPA2604AP include: professional audio equipment, PCM DAC I/V converter, spectral analysis equipment, active filters, transducer amplifer and data acquisition.
Parametrics
OPA2604AP absolute maximum ratings: (1)Power Supply Voltage: ±25V; (2) Input Voltage: (V-) -1V to (V+) +1V; (3) Output Short Circuit to Ground: Continuous; (4) Operating Temperature: -40 to +100°C; (5) Storage Temperature: -40 to +125°C; (6) Junction Temperature: +150°C; (7) Lead Temperature (soldering, 10s) AP: +300°C.
Features
OPA2604AP features: (1) low distortion: 0.0003% at 1kHz; (2) low noise: 10nV/√Hz; (3) high slew rate: 25V/μs; (4) wide gain-bandwidth: 20MHz; (5) unity-gain stable; (6) wide supply range: Vs=±4.5 to ±24V; (7) drives 600Ω loads.
Diagrams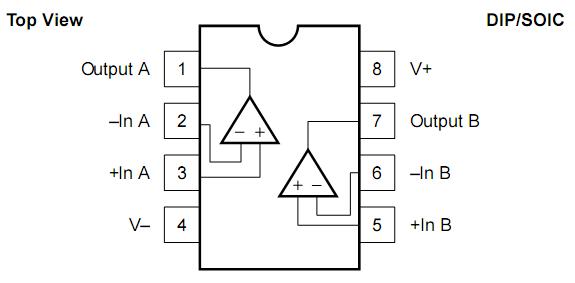 Image
Part No
Mfg
Description
Pricing
(USD)
Quantity

OPA2604AP

Texas Instruments

Operational Amplifiers - Op Amps Dual FET-Input Low Distortion

Data Sheet



| | |
| --- | --- |
| 0-1: | $2.56 |
| 1-10: | $2.30 |
| 10-25: | $2.05 |
| 25-50: | $1.93 |


OPA2604APG4

Texas Instruments

Operational Amplifiers - Op Amps Dual FET-Input Low Distortion

Data Sheet



| | |
| --- | --- |
| 0-1: | $2.56 |
| 1-10: | $2.30 |
| 10-25: | $2.05 |
| 25-50: | $1.93 |